Faculty
Randy Dryer (Instructor)
In 2011, Professor Dryer became a full-time member of the University of Utah faculty, being named a Presidential Honors Professor, with a joint appointment at the S.J.Quinney College of Law and the University Honors College. Prior to his faculty appointment, he had practiced law with Parsons Behle & Latimer, Utah's largest law firm, for 30 years and taught as an adjunct professor at the University for eight years.
Professor Dryer is a nationally recognized expert in media and First Amendment law and crisis management and lectures frequently around the country on these and related topics. In 2013, he was elected to the University's academic senate to represent career-line faculty who teach in the University's Interdisciplinary teaching programs. A more complete bio and CV may be found on the College of Law website.
Sean Lawson (Instructor)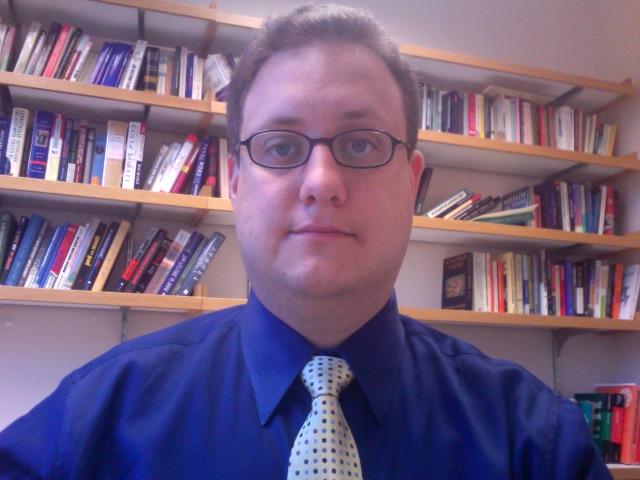 Sean Lawson is an assistant professor in the Department of Communication at the University of Utah. His research focuses on the relationships among science, technology, and the development of military theory and discourse, in particular the intersections of national security and military thought with new media, information, and communication technologies. In 2014, he published a book titled, Nonlinear Science and Warfare: Chaos, Complexity, and the U.S. Military in the Information Age.
In addition to his academic work on these topics, he also write about them for Forbes.com and CTOVision.com. He has been quoted in various media outlets, including The Guardian, Wired, Time, Congressional Quarterly, RT, Voice of America, and others in stories about cyberwar and cybersecurity.
At the University of Utah, he teaches courses such as "Communication Technology and Culture," "Information Technology and Global Conflict," "Introduction to Web Design," "Drones and Society," "International Communication," and "Privacy and Surveillance." More information about Sean's work can be found on his website.
Staff
Linda St. Clair (Librarian)
Linda is responsible for coordinating graduate student services in the J. Willard Marriott Library. Responsibilities include developing a support program for graduate students that connects students with librarian subject advisors and prepares students for teaching and research in the digital environment. Linda partners with the research community in order to facilitate research efforts through instruction and research consultations; works with faculty and graduate students to develop venues for scholarly communication; improves outreach and communication with faculty and graduate students; and actively contributes to goal setting and long-term planning for graduate and faculty services. Linda serves as the subject liaison to the College of Education and provides course-integrated research instruction. Linda also works with first year students through the Undergraduate LEAP program.
John Gilbert (Peer Mentor)
John Gilbert is an honors student  at the University of Utah. He is entering his junior year as a biomedical engineer. He has previously taken Professor Dryer's Privacy in a Digital Age class.